October 13, 2021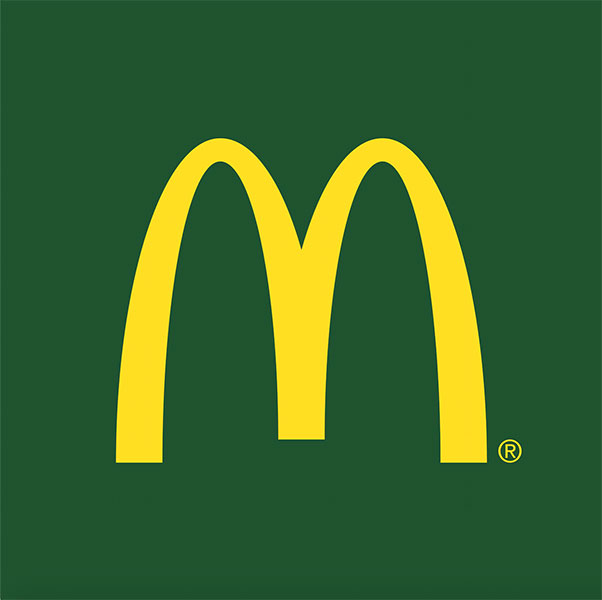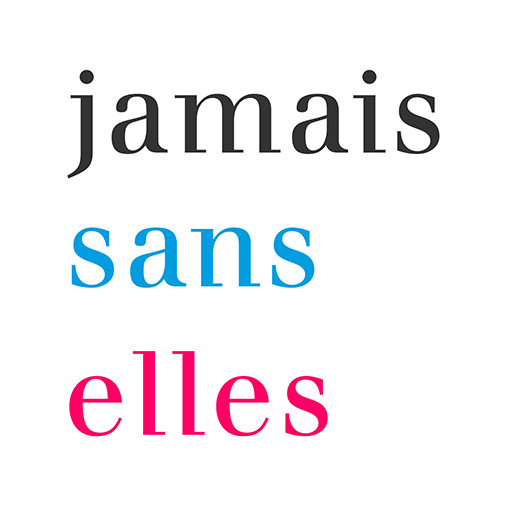 #JamaisSansElles Charter
McDonald's France
McDonald's France is fully committed and mobilized to promote gender equality, prevent any inappropriate behavior, and more broadly, to enhance the well-being of all its staff members.
Meritocracy, equal opportunities and respect for all are at the heart of the company's commitments, which acts with determination to promote them in its restaurants and in French society as a whole.
McDonald's France reaffirms its commitment to diversity by supporting the #JamaisSansElles non-profit organization via a partnership and the signing of an ambitious and voluntary corporate charter.

President and Chief Executive Nawfal Trabelsi and the corporate officers of McDonald's France have committed to signing the #JamaisSansElles appeal.
The appeal means an individual commitment not to participate in any public demonstrations, events or media interventions, whether physically present or remotely, where topics of common, societal, political, economic, scientific or strategic interest would be discussed, commented or judged without having a woman among the many speakers. In practice, public addresses by Charter signatories, including events, round tables, debates and panels open to the public or broadcast (TV, radio, Internet), participation in juries, etc., involving at least three speakers, must include at least one woman present.
This commitment applies equally to in-house and external events and seminars with physical presence or on-line attendance.

2. Action plan to promote diversity
McDonald's France is committed to:

Sustaining diversity and promoting women's access to key positions:
– By maintaining a gender diversity target of between 45% and 55% for all managers and directors in McDonald's France Service, for all grades, which implies strengthening the HR policy for gender equality, supported in particular by the Women and Men at McDonald's (WAM), an internal network focusing on this issue at headquarters and chaired by the CEO
– By working with a group of experts and stakeholders and in June 2021 signing the Women Empowerment Principles (WEPs) of UN Women and the UN Global Compact.
Combatting all forms of harassment and sexist behavior:
– By continuing to strengthen its action plan in line with the December 2020 signature of
the #StOpE initiative against ordinary sexism in business
– By stepping up training and awareness for company employees
– By deploying an internal reference and commitment charter posted in all restaurants since March 2021
– By calling for the permanent freedom of speech and staff member protection through a system to ensure prevention, warnings and support for victims where appropriate.
Promoting gender diversity among our suppliers and in the agricultural industry:
– By implementing an action plan to promote the appeal of the agricultural sector for
women, for example through the Young Farmers annual program
– By promoting women farmers in its communications and flagship events such as the Agritour and through its partnership with the Willa incubator to promote women's entrepreneurship in agritech
– By raising awareness among suppliers and all stakeholders in the supply chain about diversity issues including the exchange of best practices via the Blue Circle network (15 suppliers and 300 employees),
– By taking account of the criteria for gender equality issues in selecting and assessing suppliers via the Supplier Workplace Accountability (SWA) audit.
3. Communication
In its communication activities, McDonald's France is committed to conveying an image of equality, diversity and inclusion. Specifically, diversity interventions will be given priority in cases of multiple speakers, for example when talking to the press.
The signatories individually undertake to be vigilant in ensuring that any use of their image by third parties includes a gender-diverse context.
McDonald's France will share its commitment to #JamaisSansEIles with in-house and external audiences whenever relevant, including social media publications.

4. Actions to be taken in the event of a specific conflict with the Charter
When participating in round tables, panels of experts, juries or events with a program consisting of a succession of addresses, speeches or presentations involving only one speaker at a time, a total (excluding the moderator) of three or more speakers without women must prompt action on the part of McDonald's France representatives (cf. articles 4.1 and 4.2).
For internal events and meetings, when their objective or format involves only collaborators as qualified personnel or experts in charge of the files concerned, with said speakers exclusively men, it is expected that a comment be made on the absence of women along with a reminder of the specific actions carried out by McDonald's France within the framework of its action plan for gender equality, or within the framework of the commitments made with this charter, ensuring an ultimate remedy to the situation. The same action is also expected from McDonald's France representatives if attendance at an event benefits the company and it is impossible to amend the list of speakers (cf. Articles 4.1 and 4.2).
Some areas or sectors of activity still face a deficit of women. As a result, specific difficulties in ensuring gender diversity and parity in events and meetings may be encountered by the organizers.
A transitional period may therefore be necessary before achieving the objective of balanced representation of women and men. However, during the said period, which should be as short as possible, the choice of speakers at the corresponding events should always tend to increase the visibility of women. Their participation should never be less than the representation of women in the sector in question. For example, in an area where women make up 20% of the workforce, an event with five speakers should include at least one woman.

Any invitation, intervention or use of the image of the signatories in a non-mixed setting will result in the following actions:

4.1. If the absence of diversity is known in advance:
i. McDonald's France will inform the organizer of its commitment to #JamaisSansEIles.
ii. McDonald's France will propose, where relevant, a woman staff member to speak in the place of the prospective staff member.
iii. McDonald's France will work with #JamaisSansElles or any of its partners to use their networks to propose one or more qualified women speakers to join the event, conference, round table, interview or video conference.
iv. Where applicable, McDonald's France will decline the invitation.
4.2. If the absence of diversity is discovered at the last moment:
i. The speaker will express his surprise to the organizers and the fact that the absence of women at the event conflicts with his commitment as a signatory to #JamaisSansElles.
ii. If the event must be maintained, an explicit reference to the Charter will be made at the beginning of the address to the organizers as well as to the public and other participants.
iii. The speaker, in agreement with McDonald's France, remains the sole judge of the attitude to be adopted as a last resort with regard to his participation or the use of his image. He must take whatever steps he deems appropriate to avoid exposing himself and McDonald's France to a possible explicit criticism on social media, for example an earlier communication on Twitter mentioning the #JamaisSansElIes commitment and pointing out himself the conflict or particular circumstances that led to this conflict.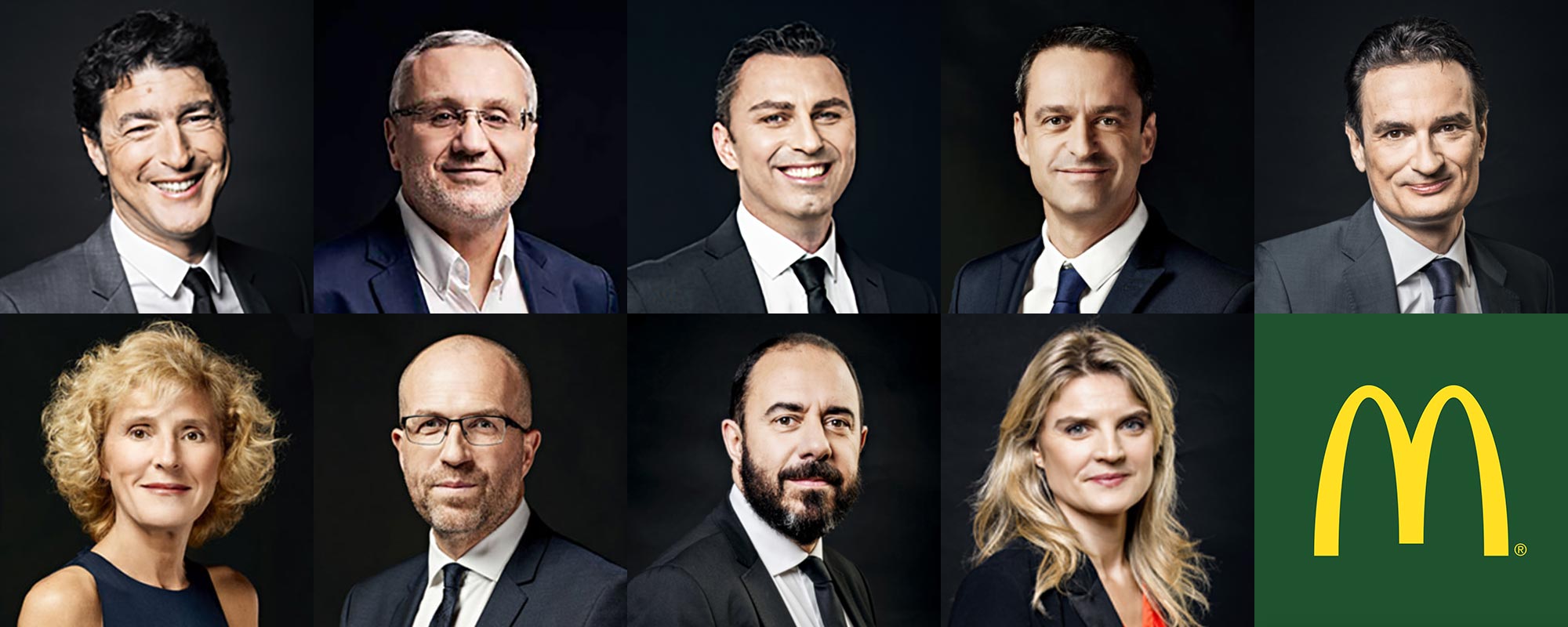 McDonald's France Signatories
| | |
| --- | --- |
| Nawfal Trabelsi | President and Chief Executive Officer |
| Hervé Baron | Vice-President, Human Resources |
| Éric Bisson | Senior Vice-President , Operations, IT & PMO |
| Sébastien Bordas | Senior Vice-President, South West & South East Region |
| Alexis Bourdon | Senior Vice-President, Finance, BAM, Security, Development, Construction, Legal |
| Fabienne Jacopin | Senior Vice-President, Paris Region & Company Restaurants |
| Michel Le Berre | Senior Vice-President, West & North East Region |
| Xavier Royaux | Senior Vice-President, Marketing, Insight, Design & Chief Marketing Officer |
| Delphine Smagghe | Senior Vice-President, Purchasing, Quality, Logistics, Environment & Communication |