Press Release
Guyancourt, October 13, 2021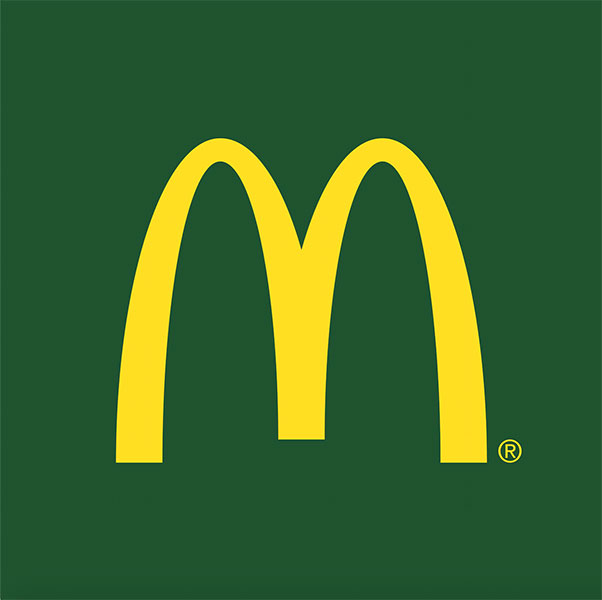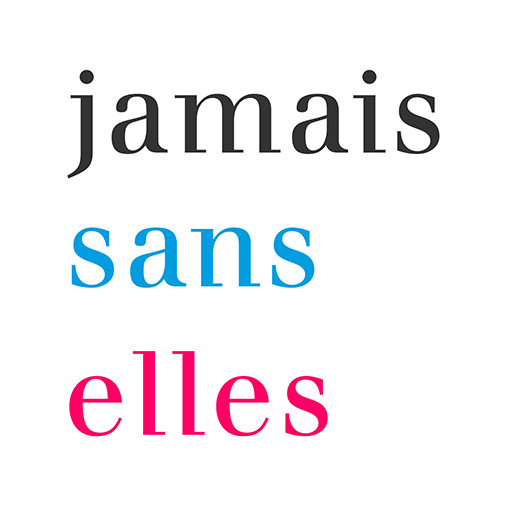 McDonald's France reinforces its commitment to gender diversity
and signs the #JamaisSansElles Charter

McDonald's France has for many months been strengthening its actions in favor of gender equality, not only by deploying an ambitious plan of action that promotes gender equality and the fight against all forms of discrimination, but also by consulting many experts and leading non-profit organizations. In this context the company signed the #StOpE initiative in December 2020 and more recently in June the Women Empowerment Principles (WEPs) charter alongside UN Women France.
The company has therefore decided today to join the movement of the #JamaisSansElles organization by signing the #JamaisSansElles Charter, which promotes gender diversity.
Signed by all McDonald's France corporate officers, the #JamaisSansElles Charter is a new step in the company's actions to promote gender diversity and equality. The initiative means a commitment by all McDonald's France corporate officers to stop participating in any public event or media presence both in person and remotely which does not include women among the speakers.
"Promoting equality between women and men is a priority for our company. After the launch and roll- out of our dedicated road map in March, we are pleased to take a new step in our commitment today by partnering with #JamaisSansElles and taking a new series of concrete actions that will allow us to continue to move forward on gender diversity issues within our company", stated Nawfal Trabelsi, President and CEO of McDonald's France.
"We are pleased and excited to welcome McDonald's France to the #JamaisSansElles movement, as well as the charter signatories and executives and officers of the company which we have built together. They are committed with us to diversity and humanist values.
We are mindful that action within companies helps combat bias and change behavior. McDonald's France is offering new training to its staff members, an essential step in raising awareness among its young employees to respect and appreciate the challenges arising from equality between women and men in order to form individuals who are free, equal, respectful and fraternal.
The #JamaisSansElles Charter is a concrete tool for advancing women's participation in all decision-making, leadership and representative bodies. It creates a dynamic of balance and ascension toward true shared governance for a more humane world. For #JamaisSansElles, feminism is humanism!" stated Tatiana F-Salomon, co-president and founder of #JamaisSansElles.
Gender equality: a priority for McDonald's France
The new commitment is fully in line with the company's dynamics in the field of equal rights and opportunities for women and men and in the fight against all forms of discrimination and sexism. McDonald's and its franchisees are making continuous progress to improve actions, prevent any inappropriate behavior and help everyone feel free to speak out. McDonald's France decided to strengthen its commitment and action several months ago. To do so, the company consulted multiple experts and leading organizations and specialist firms over several weeks. The company presented a road map and concrete and ambitious approaches. Subsequently, restaurants have been actively deploying it for the 75 000 company employees in both prevention (training and awareness) and alerts and disciplinary measures.
McDonald's France has been developing an ambitious policy for many years. In this respect, in signing the charter the company also stipulates its ambitions in the charter to:
• Perpetuate gender diversity and promote women's access to key positions:
The company commits to maintaining a gender diversity target of between 45% and 55% for all managers and directors in McDonald's France Service, for all grades, which implies strengthening the HR policy for gender equality, supported in particular by the Women and Men at McDonald's (WAM), an internal network focusing on this issue at headquarters.
• Promote gender diversity among our suppliers and in the agricultural industry:
To do this, McDonald's France continues to take account of the criteria for gender equality issues in
selecting and assessing suppliers via the Supplier Workplace Accountability (SWA) audit.
The company also commits to implementing an action plan to promote the appeal of the agricultural sector for women, for example through the Young Farmers annual program. The company is also committed to promoting the place of women in the agricultural world in all its communications and events on the subject, in particular through its partnership with the Willa incubator aimed at promoting female entrepreneurship in agritech.
• Combat all forms of harassment and sexist behavior:
Among the measures:
– All company management staff are now trained specifically on these issues with dedicated
training issued by a state-recognized firm and certified by an accurate assessment.
– Whenever inappropriate behavior is observed it is subject to disciplinary measures in accordance with the zero tolerance approach adopted by the company. Since 2019, 32 disciplinary measures have thus been applied after thorough investigation within the framework of labor law in force.
– A free psychological support number is now available to all employees in the company who
may feel the need. It is managed by experts specialized in support for victims of sexist or discriminating behavior and guarantees full anonymity.
Link to the charter:
http://www.jamaissanselles.fr/mcdonalds-france-charter/
About #JamaisSansElles
French non-profit organization founded by women and men, entrepreneurs and personalities in the digital sector (three women, Tatiana F-Salomon, Natacha Quester-Séméon, Laurence Parisot and twenty men created the movement). #JamaisSansElle works in favor of diversity in all areas of society. It features a gender diverse presidency.
#JamaisSansElles proposes concrete actions to promote equal participation and visibility of women in decision- making bodies and in positions of responsibility and representation to break the glass ceiling. It promotes shared governance. For #JamaisSansElles, feminism is humanism!
The association develops charters in partnership with companies and governance actors and invests in the field of education to combat gender stereotypes.
Eight hundred men and women leaders are individually engaged with #JamaisSansElles: politicians, members of the National Assembly, senators, ambassadors and ambassadors of France throughout the world, NGOs and large companies. Elsewhere too, in Europe and around the world: German ministers, Danish MPs and subsidiaries of major French groups. Signatories are present in some fifty countries.
Three French ministries and their administration are engaged with an ambitious #JamaisSansElles charter: The Ministry of Education, the Ministry of Economy and the Ministry of the Interior. #JamaisSansElles is head of the French delegation of Women 20, the G20 engagement group.
Widely shared on social networks (620,000 commitments, including over 300,000 mentions since 2016 according to Talkwalker), #JamaisSansElles is the 4th most striking hashtag of a collective movement since 2015 on Twitter in France (source Ifop Opinion/FlashTweet).
http://www.jamaissanselles.fr/en/
https://twitter.com/JSE_en
https://www.facebook.com/JamaisSansElles.fr/

About McDonald's France (2019 figures)
– 41 years of presence in France
– 1.9 million meals served daily
– 1,504 restaurants in 1,136 French municipalities
– Over 74,000 company employees
– Nearly €5.4 billion excluding VAT in overall sales under the company name
– 75% of purchases of agricultural raw materials in the company's five main sectors made in France
– Nearly 100% of all food products served in all McDonald's restaurants from European companies
For more information, go to www.mcdonalds.fr

More information on:
@McDoFr_Newsroom
Press Contacts
McDonald's France :
Yannick AUGRANDENIS
0687067733
Yannick.augrandenis@plead.fr
Margaux WACHEUX
0675622641
Margaux.wacheux@plead.fr