Opinion column published on 8 March 2017 (International Women's Day) on Linkedin as part of the Influencer program. Jean-Michel Blanquer was President of Essec Business School. He is currently Minister of Education.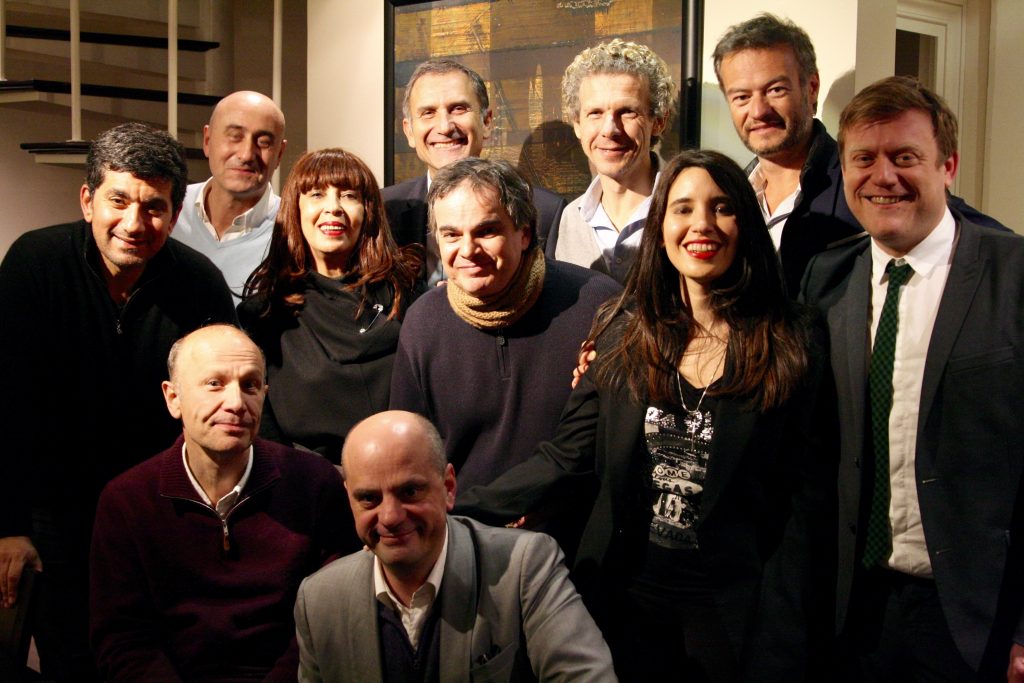 In January 2016, together with Tatiana F-Salomon, Natacha Quester-Séméon and about twenty committed men, I participated in the launch of the "#JamaisSansElles" movement, which promotes diversity in the media and more widely in public events.
Together with other men like Alexandre Jardin, Gilles Babinet, Henri Gibier, Benoît Thieulin and Xavier Alberti, we have decided from now on to refuse any participation in a conference, a panel or a debate in which women are absent.
This initiative was immediately very successful because it is a response to a reality. We were joined by 120 entrepreneurs and leading figures from the world of politics and civil society who signed our appeal.
A women's council was also set up to amplify the movement, with the support of Laurence Parisot in particular. #JamaisSansElles is growing today regionally, internationally and soon to be in the Silicon Valley. In the space of one year, the mobilization has been dazzling: nearly 34 million people have been reached via social networks, particulary via Twitter and LinkedIn.
When we launched this movement, we wanted to promote the place of women in public debate and to respond to a blatant injustice. in France there are large numbers of female intellectuals, researchers, entrepreneurs, business leaders, artists and elected representatives known for the relevance of their work, the quality of their analyses, the power of their achievements and the impact of their actions . As the General Director of ESSEC Business School, I am able to measure the quality of the work of our female researchers and their contribution in moving forward the public debate. I am also in a position to measure the talent of female students, young entrepreneurs or doctoral candidates who are currently training in our schools.
They now represent half of our student population. They will contribute, in key positions, to the world of tomorrow. They are our future.
However, in France in 2017 women still  struggle too often to be recognized for their true worth. They even struggle to be heard, to be visible in the public space. Why ? Probably because, programmers and events organizers turn spontaneously to the experts they already know, to those who have long been center stage in the media scene, in a word they turn to men. In the business world, it has been shown that performance is better when the powers that be are mixed.
Women's visibility in the media and in the public sphere must improve. In the land of freedom, which prides itself on the birth of Christine de Pisan, Olympe de Gouges, Simone Weil and many other tremendous talents, often recognized too late, we must treasure this magnificent women's cause . It's not just about human rights. It's about civilization. For we can see in the age of "post-truth",  the progression  of obscurantist forces in the religious as well as in the political sphere. Tomorrow's society will be enlightened if it makes proper room for women, those who represent ' half of heaven'.
Some very good initiatives have been taken to try to increase women's visibility in the media and in the economy. This is the case, for example, with the program "Entrepreneurship for Women" run by Viviane de Beaufort at ESSEC Executive Education, which contributes to increasing the number of women entrepreneurs.
But encouragement  is no longer enough. We must act decisively to reverse the trend. Our conviction is that nothing will be possible without awareness and the empowerment of men as well as women. This is the meaning of our appeal and our struggle: men also must act to demand the presence and the voice of women everywhere. It is also the meaning of the new charter proposed to the presidential candidates in order to commit themselves to defending and promoting gender equality at all levels in the public sphere.
It is a struggle for humanity and for freedom.
So today we invite you to proclame with us: #JamaisSansElles
At the time of the publication of this article, Jean Michel Blanquer was the President of Essec Business School. Jean-Michel Blanquer has since been appointed Minister of Education (17 May 2017).
On célèbre la parité et les progrès de la cause des femmes avec #Jamaissanselles @NatachaQS @tfsalomon @gernelle pic.twitter.com/mIXRpE9n2R

— Jean-Michel Blanquer (@jmblanquer) December 9, 2016
"Ils s'appellent Jamais Sans Elles !" Photo avec les principaux fondateurs et soutiens de #JamaisSansElles @LePoint. pic.twitter.com/Sj7EGGqQzD

— JamaisSansElles (@JamaisSansElles) March 7, 2017
#JamaisSansElles
La visibilité des femmes sur la scène publique et médiatique doit progresser @tfsalomon @NatachaQShttps://t.co/bGJjHfelBD

— Jean-Michel Blanquer (@jmblanquer) March 9, 2017